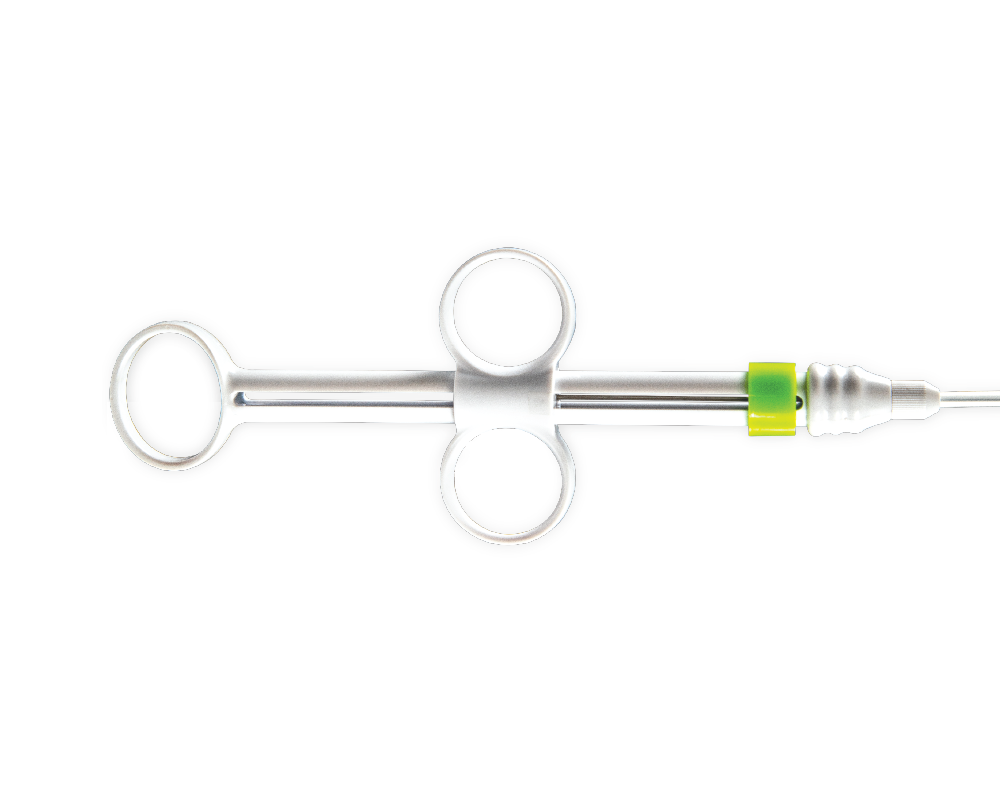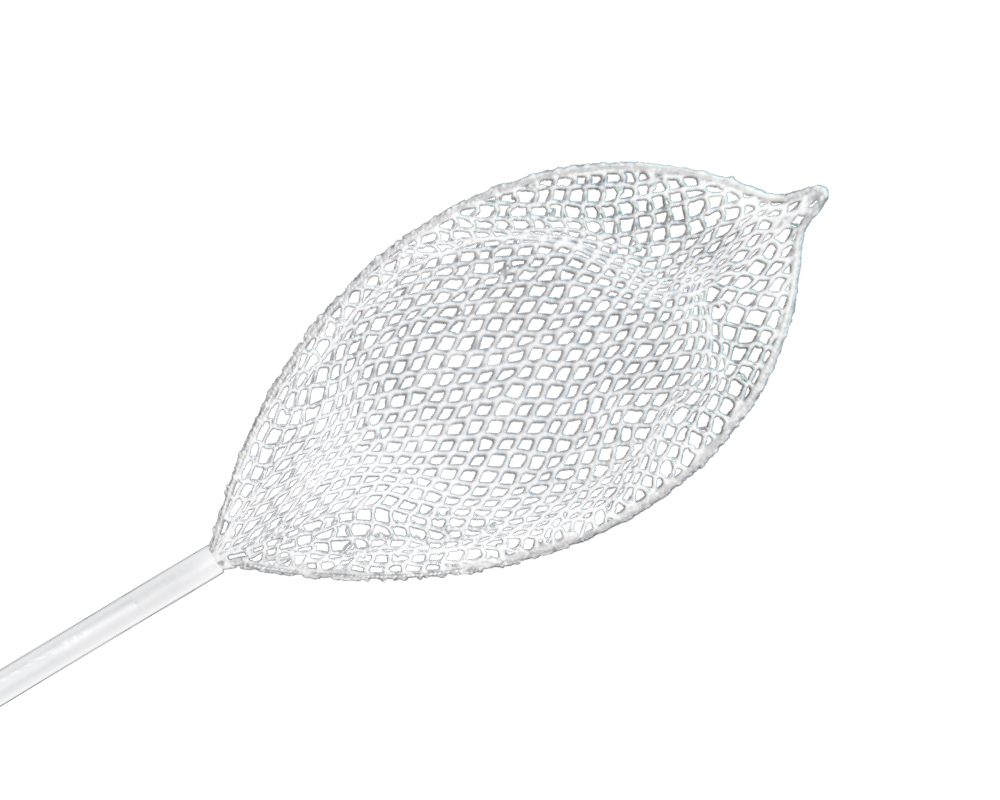 Entrap™ Polyp Retrieval Net
The Entrap retrieval system delivers a quick and efficient retrieval solution for polyps and tissue for histopathologic review. Utilizing advanced materials and production techniques, the Entrap facilitates improved consistency and control of the net deployment, position, and closure.
REFINED NET
Improved visibility through the net material for identification of the retrieval target. Durable enough for repeated deployment, but soft to gently capture and preserve the specimen.
ADVANCED PROCESSES
Clinching, tearing, and binding of the net material is reduced by the minimal net selvage and bonded net attachment. This increases efficiency and minimizes the time required to capture specimens reliably.
SMOOTH AND STRONG
A stiffer catheter material improves device insertion into the endoscope and positioning of the net. The additional columnar strength allows for gentle movement of a specimen for optimal capture.
.
ENTRAP RETRIEVAL SYSTEM
| UPN | Description | Loop Diameter (mm) | Sheath Diameter (Fr) | WORKING LENGTH (CM) | MINIMUM CHANNEL SIZE (MM) | PACKAGE UNITS |
| --- | --- | --- | --- | --- | --- | --- |
| NT54511 | Entrap Polyp Retrieval Net | 30 | 7 | 230 | 2.8 | 10/Box |
| NT54515 | Entrap Polyp Retrieval Net | 30 | 7 | 230 | 2.8 | 2/Box |