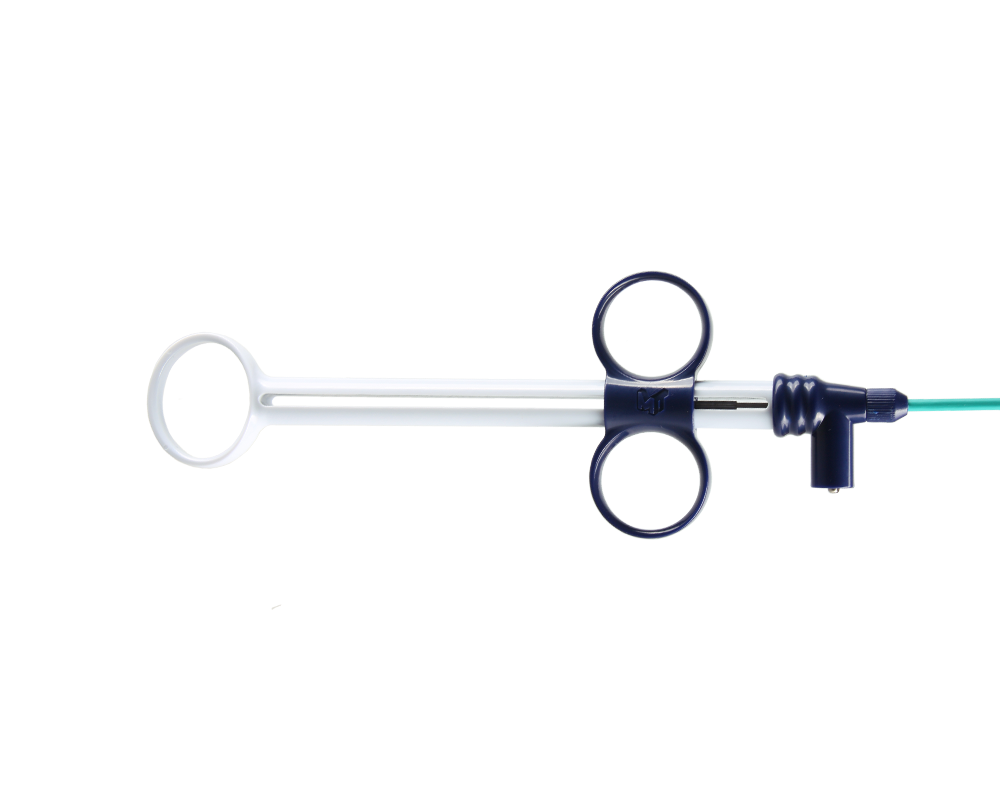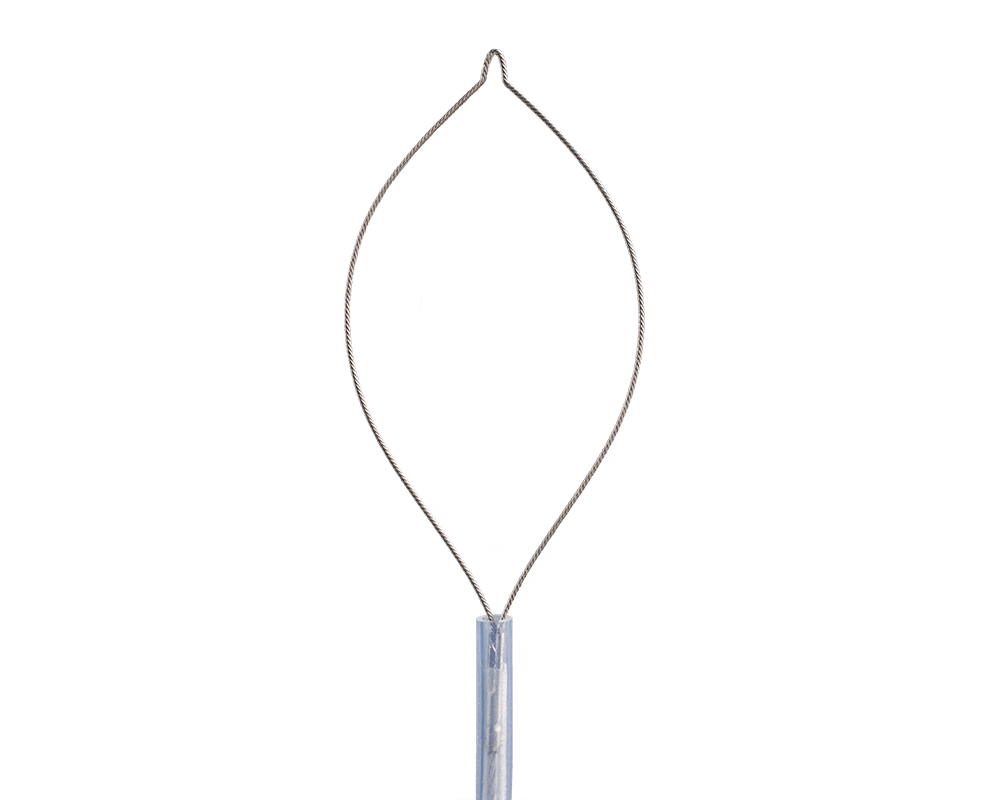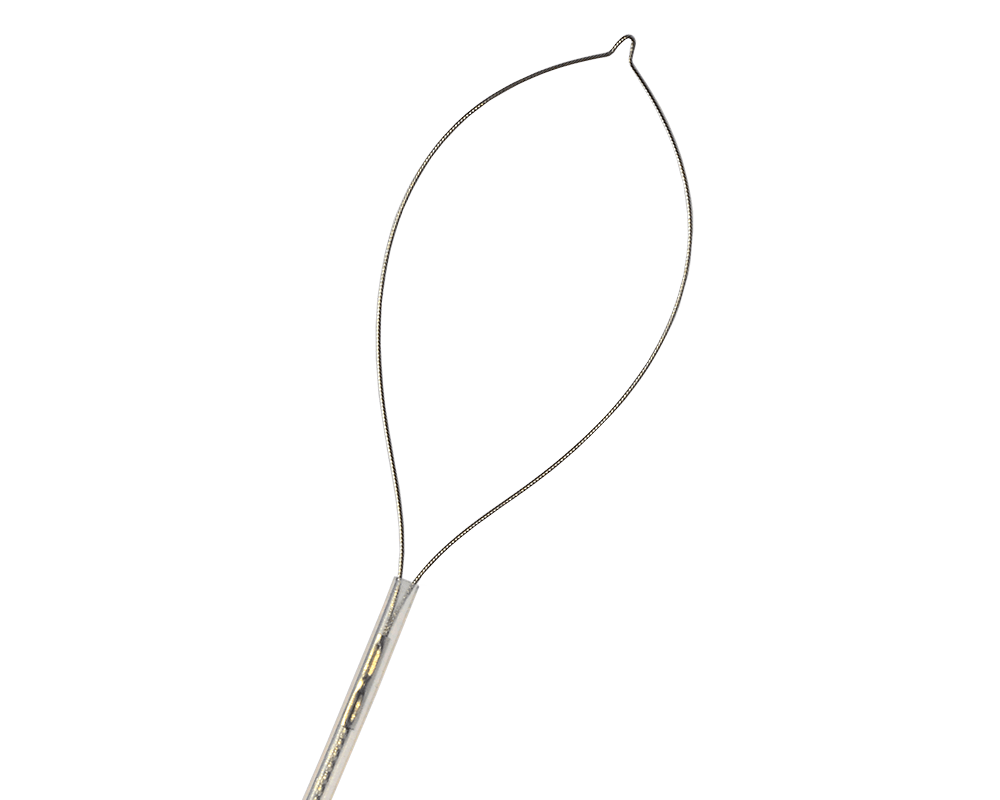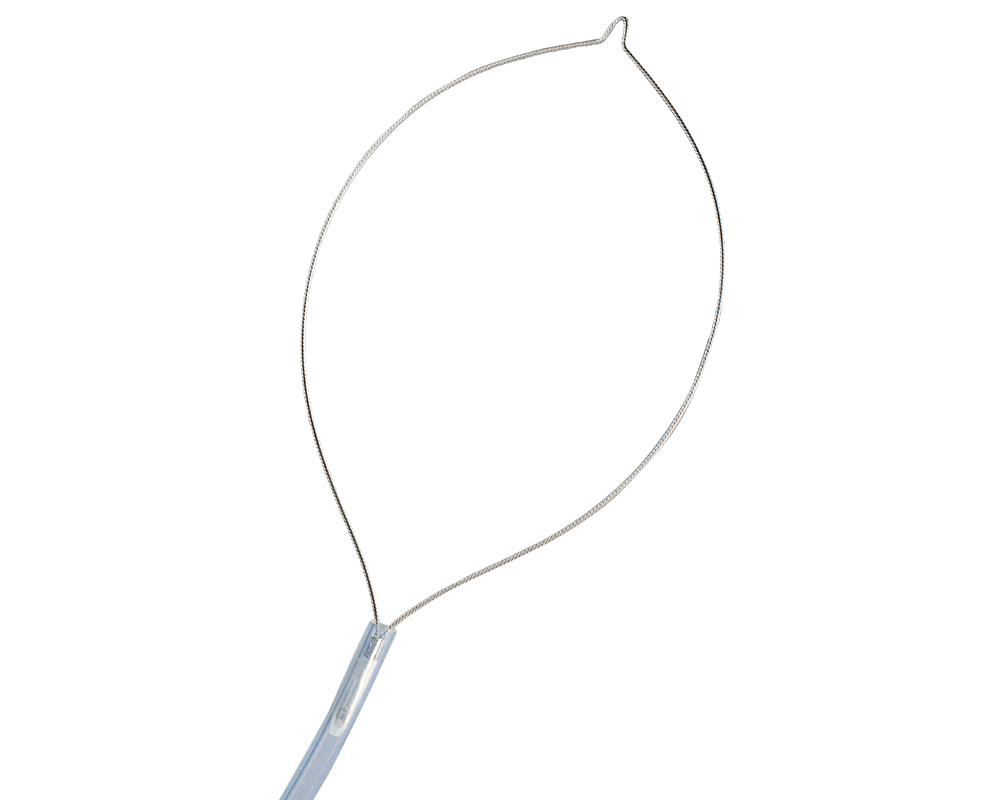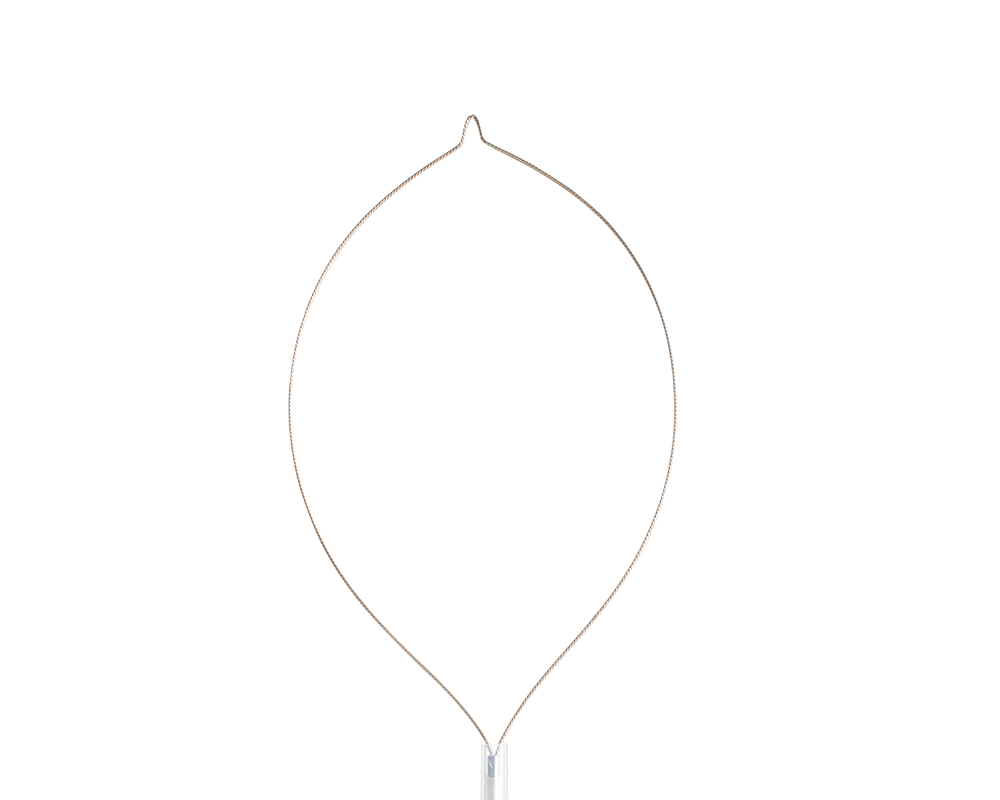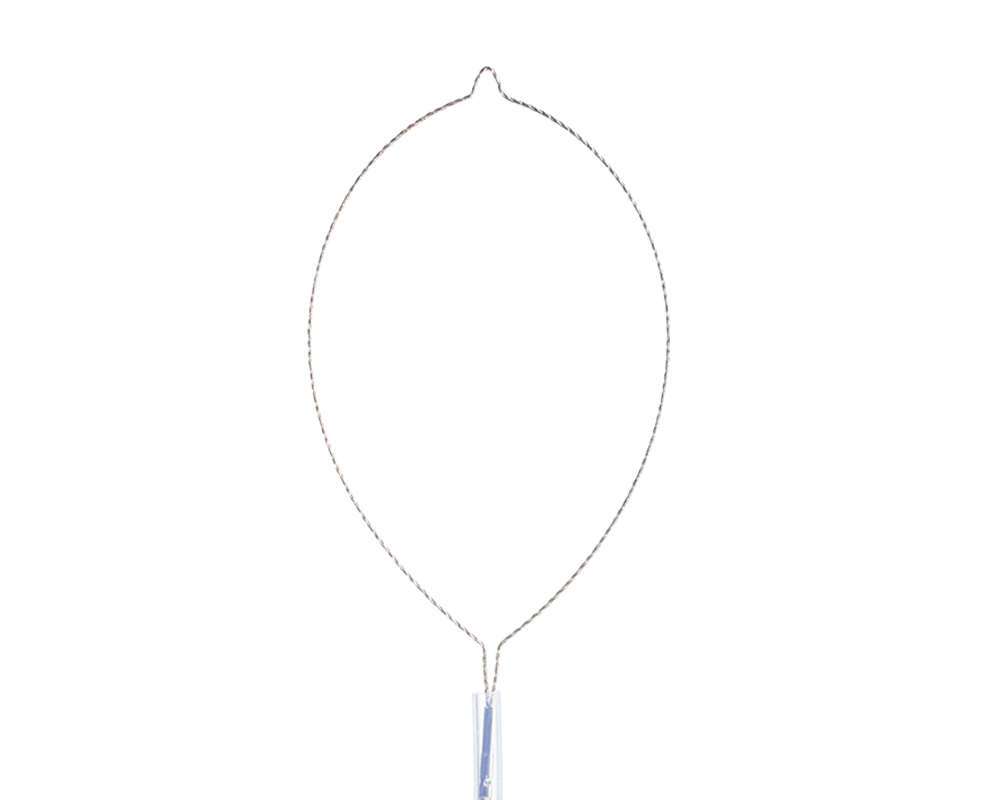 Micro-Tech offers a line of polypectomy snares which combine quality and cost effectiveness. Each snare is made with a special braided wire that provides strong radial force, stability and precise cutting properties. The power connection is mounted independently from the finger ring slide on the distal end of the hand piece, preventing the power cord from moving when the snare is opened and closed improving handling. While holding the connection, the snare loop may be rotated by turning the handle if required.
SHORTER THROW HANDLE
The handle throw is adjusted according to the snare size. Small and Medium snares have a shorter throw than Large or Extra-Large snares. A shorter throw improves comfort for users with smaller hands.
BRAIDED WIRE
The braided wire combines the tissue acquisition features of a firm snare with the flexibility and smooth deployment of a soft snare. Suitable for daily use in facilities looking to minimize inventory.
INNOVATIVE POWER CONNECTION
The handle features a dedicated power connection, separate from the finger ring slider. This feature permits unrestricted movement and rotation of the snare handle and may reduce procedural delays.
HOT SNARES BRAIDED
| UPN | Description | Loop Diameter (mm) | Sheath Diameter (Fr) | WORKING LENGTH (CM) | MINIMUM CHANNEL SIZE (MM) | PACKAGE UNITS |
| --- | --- | --- | --- | --- | --- | --- |
| PS51011 | Mini Braided Oval | 10 | 7 | 230 | 2.8 | 10/Box |
| PS51021 | Small Braided Oval | 15 | 7 | 230 | 2.8 | 10/Box |
| PS51031 | Medium Braided Oval | 20 | 7 | 230 | 2.8 | 10/Box |
| PS51041 | Large Braided Oval | 24 | 7 | 230 | 2.8 | 10/Box |
| PS51051 | Extra Large Braided Oval | 30 | 7 | 230 | 2.8 | 10/Box |
HOT SNARES FIRM
| UPN | Description | Loop Diameter (mm) | Sheath Diameter (Fr) | WORKING LENGTH (CM) | MINIMUM CHANNEL SIZE (MM) | PACKAGE UNITS |
| --- | --- | --- | --- | --- | --- | --- |
| PS51071 | Mini Oval Firm | 10 | 7 | 230 | 2.8 | 10/Box |
| PS51081 | Small Oval Firm | 15 | 7 | 230 | 2.8 | 10/Box |
| PS51091 | Medium Oval Firm | 20 | 7 | 230 | 2.8 | 10/Box |
| PS51101 | Large Oval Firm | 24 | 7 | 230 | 2.8 | 10/Box |
| PS51111 | Extra Large Oval Firm | 30 | 7 | 230 | 2.8 | 10/Box |
| PS51121 | Jumbo Oval Firm | 36 | 7 | 230 | 2.8 | 10/Box |
HOT SNARES HEX FIRM
| UPN | Description | Loop Diameter (mm) | Sheath Diameter (Fr) | WORKING LENGTH (CM) | MINIMUM CHANNEL SIZE (MM) | PACKAGE UNITS |
| --- | --- | --- | --- | --- | --- | --- |
| PS52031 | Small Hex Firm | 15 | 7 | 230 | 2.8 | 10/Box |
| PS52041 | Large Hex Firm | 25 | 7 | 230 | 2.8 | 10/Box |
ACTIVE CORD
| UPN | Description | PACKAGE UNITS |
| --- | --- | --- |
| QB51011 | 3.0 mm, Active Cord, Reusable, Bovie 8.0 mm, Male Fitting, Non-Sterile | 1/Box |