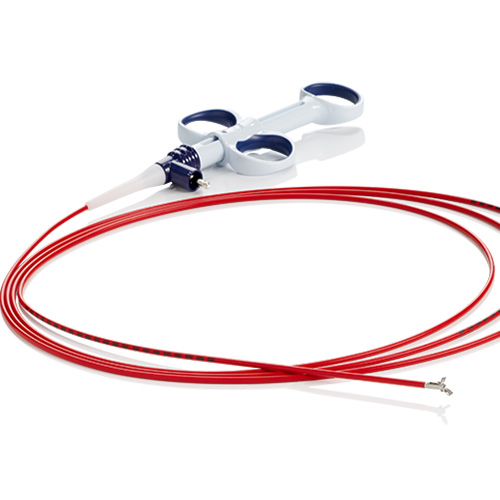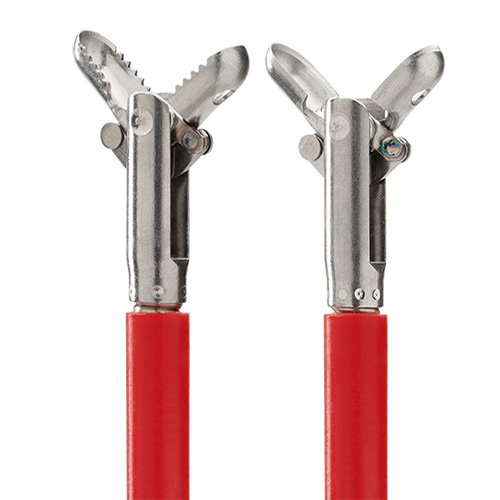 The Micro-Tech hot biopsy forcep is available with a jaw diameter of 2.3 mm and offered in Standard Oval and Serrated for larger capacity. The hot biopsy forceps are available in 230 cm lengths.
ERGONOMIC HANDLE
Three-ring comfort with cushioned lining and short-throw provides improved grip and accommodates smaller hands.
DIRECT DRIVE SYSTEM
The single drive wire and hinge linkage deliver smooth activation around curves and tortuous anatomy. The system delivers more closure force to the jaws which provide for improved cutting ability and assures complete jaw closure.
SCOPE FRIENDLY DESIGN
The design of the Micro-Tech forceps family is based upon the robust and proven design of original reusable biopsy instruments. These designs provide optimal bite while minimizing the risk of scope damage.
BIOPSY FORCEP HOT
| UPN | Description | Jaw Style | Sheath Color | WORKING LENGTH (CM) | MINIMUM CHANNEL SIZE (MM) | PACKAGE UNITS |
| --- | --- | --- | --- | --- | --- | --- |
| HF48521 | Biopsy Forceps Hot Lower | Oval | Red | 230 | 2.8 | 10/Box |
| HF48541 | Biopsy Forceps Hot Lower | Serrated | Red | 230 | 2.8 | 10/Box |
ACTIVE CORD
| UPN | Description | PACKAGE UNITS |
| --- | --- | --- |
| QB51011 | 3.0 mm, Active Cord, Reusable, Bovie 8.0 mm, Male Fitting, Non-Sterile | 1/Box |