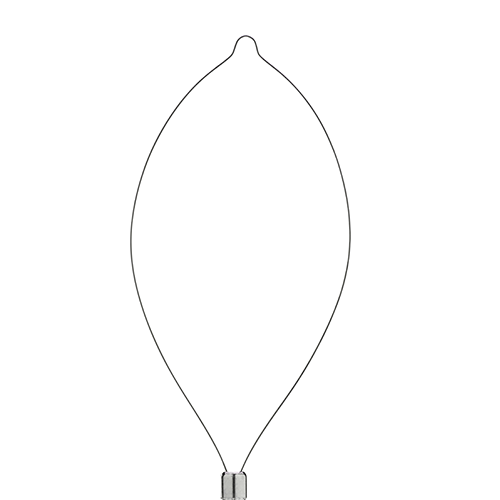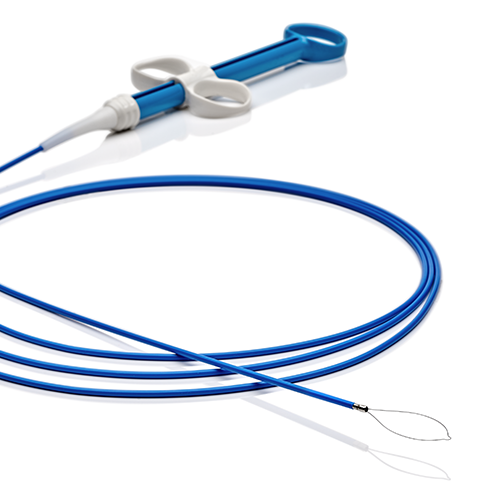 LesionHunter™ Cold Snare features a rotatable thin Nitinol wire which maintains
the oval shape cut after cut. With this cold snare, you get a clean and
precise cut.
Dedicated Cold Snare
Specifically designed for resecting polyps using a cold snare technique.
Thin Nitinol Wire
This wire material provides durability in the shape and allows for a 0.18 mm thin wire for an even cleaner cut.
Coiled Sheath
The coiled metal catheter creates greater stability for the guillotine-like cutting action of the wire.
Comfortable Ergonomic Handles
Like other Micro-Tech snares, this snare has a three-ring comfortable grip with shortened throw for an effortless cut.
Reduced Fly-Away Tissue
The thin wire may reduce the risk of generating a "fly-away" specimen; thereby making it easier to find the tissue at the end of the resection.
LESIONHUNTER
| UPN | Description | Length | Outer Diameter | Package Units |
| --- | --- | --- | --- | --- |
| CS50051 | LesionHunter Cold Snare, Oval 10 mm wide, Nitinol wire | 230 cm | 2.3 mm | 10/Box |
| CS50061 | LesionHunter Cold Snare, Oval 15 mm wide, Nitinol wire | 230 cm | 2.3 mm | 10/Box |
| CS50071 | LesionHunter Cold Snare, Oval 20 mm wide, Nitinol wire | 230 cm | 2.3 mm | 10/Box |