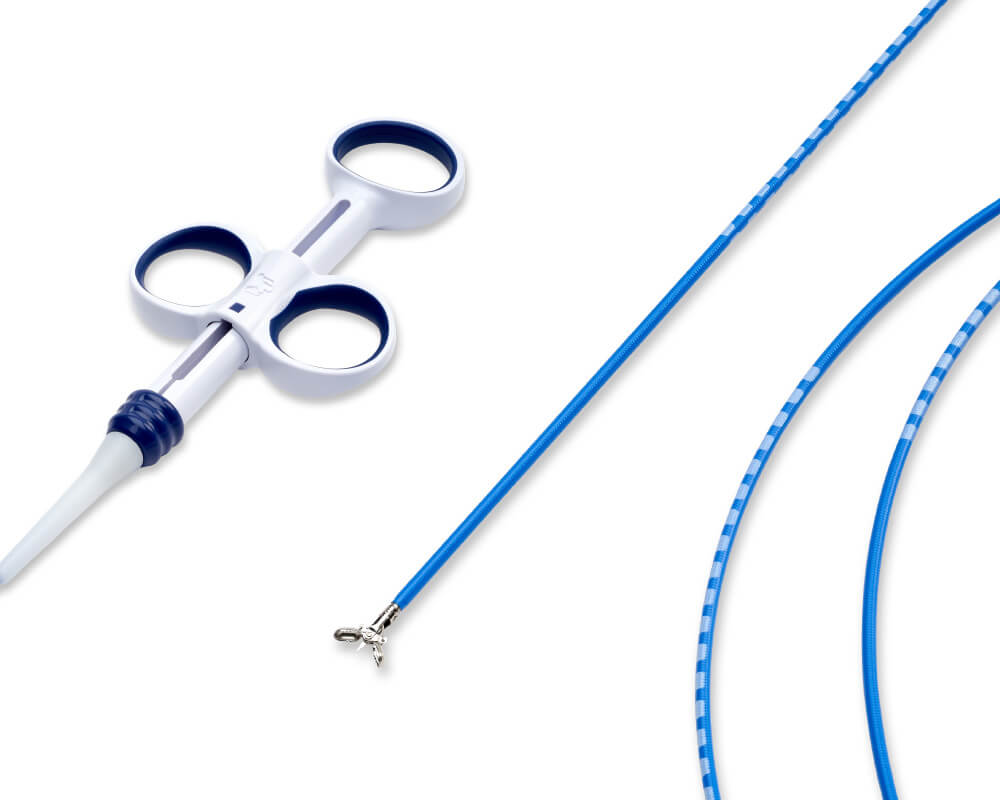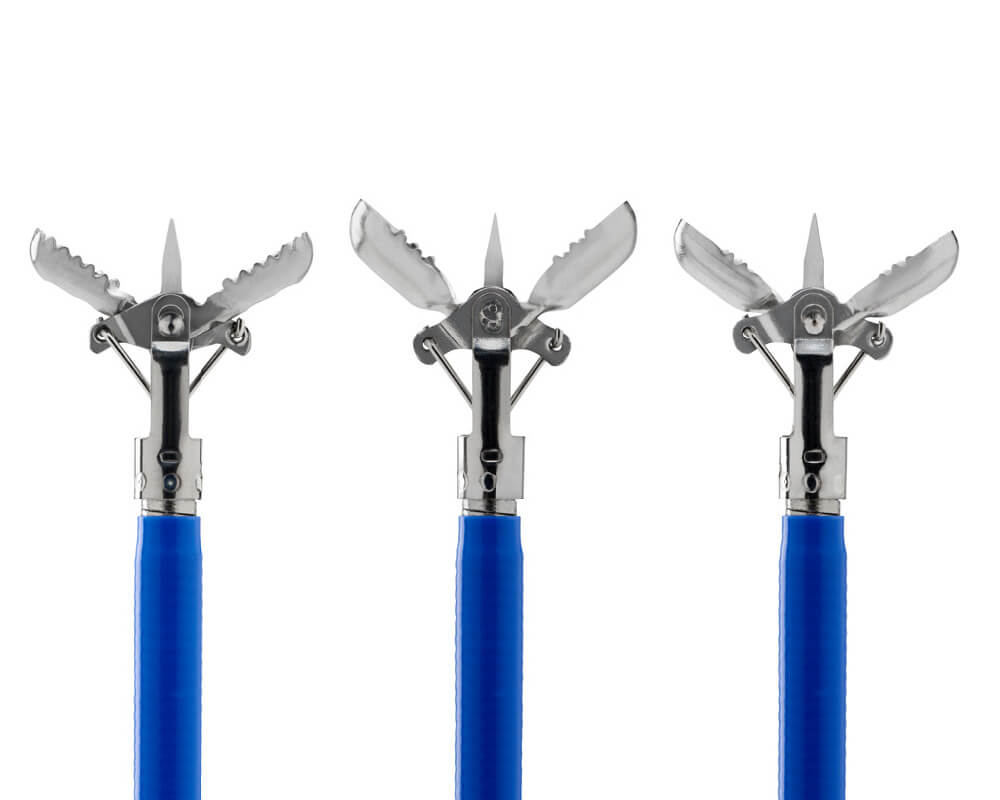 Twin-wire mechanism and precision stamping technology for assured tissue sampling.
Pivoting jaws to aid in sampling where space may be limited
Elongated jaw for greater tissue retention
With-needle option for multiple bites in a single pass
Entry - Exit indicator markings on sheath
Flexible and pushable smooth catheter
TWIN-WIRE DESIGN
The twin-wire design allows the forcep head to rotate radially, while providing suitable closure force to the jaws, which may improve sampling ability and complete jaw closure.
ERGONOMIC HANDLE
Three-ring comfort with cushioned lining and short throw provides improved grip and accommodates smaller hands.
SUITABLE SAMPLE SIZE
The high yield family of forceps from Micro-Tech help the physician to achieve a suitable amount of tissue for accurate and thorough diagnosis. The large capacity, jumbo and jumbo max forceps are designed to provide optimal bite along with spike options for multiple bites in a single pass.
TWIN-WIRE BIOPSY FORCEPS
UPN
Description
Jaw Style
Sheath Color
Working
Length
(cm)
Minimum
Channel
Size (mm)
Package
Units
BF40281
Large Capacity Forceps
Alligator
Blue
230
2.8
10/Box
BF40286
Large Capacity Forceps
Alligator
Blue
230
2.8
50/box
BF40301
Large Capacity Forceps with Spike
Alligator
Blue
230
2.8
10/Box
BF40306
Large Capacity Forceps with Spike
Alligator
Blue
230
2.8
50/box
BF40461
Jumbo Biopsy Forceps
Serrated
Blue
230
3.2
10/Box
BF40451
Jumbo Biopsy Forceps with Spike
Serrated
Blue
230
3.2
10/Box
BF40501
Jumbo Max Biopsy Forceps
Serrated
Blue
230
3.7
10/Box
BF40491
Jumbo Max Biopsy Forceps with Spike
Serrated
Blue
230
3.7
10/Box