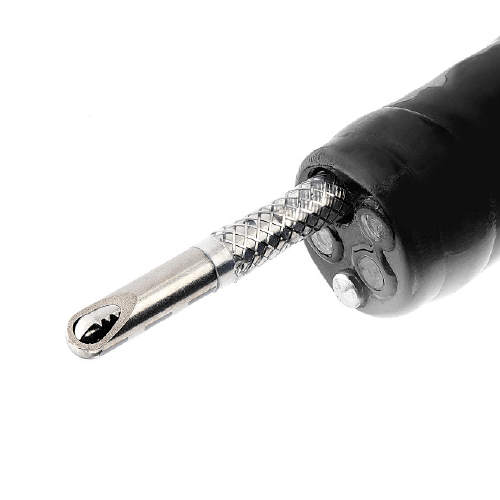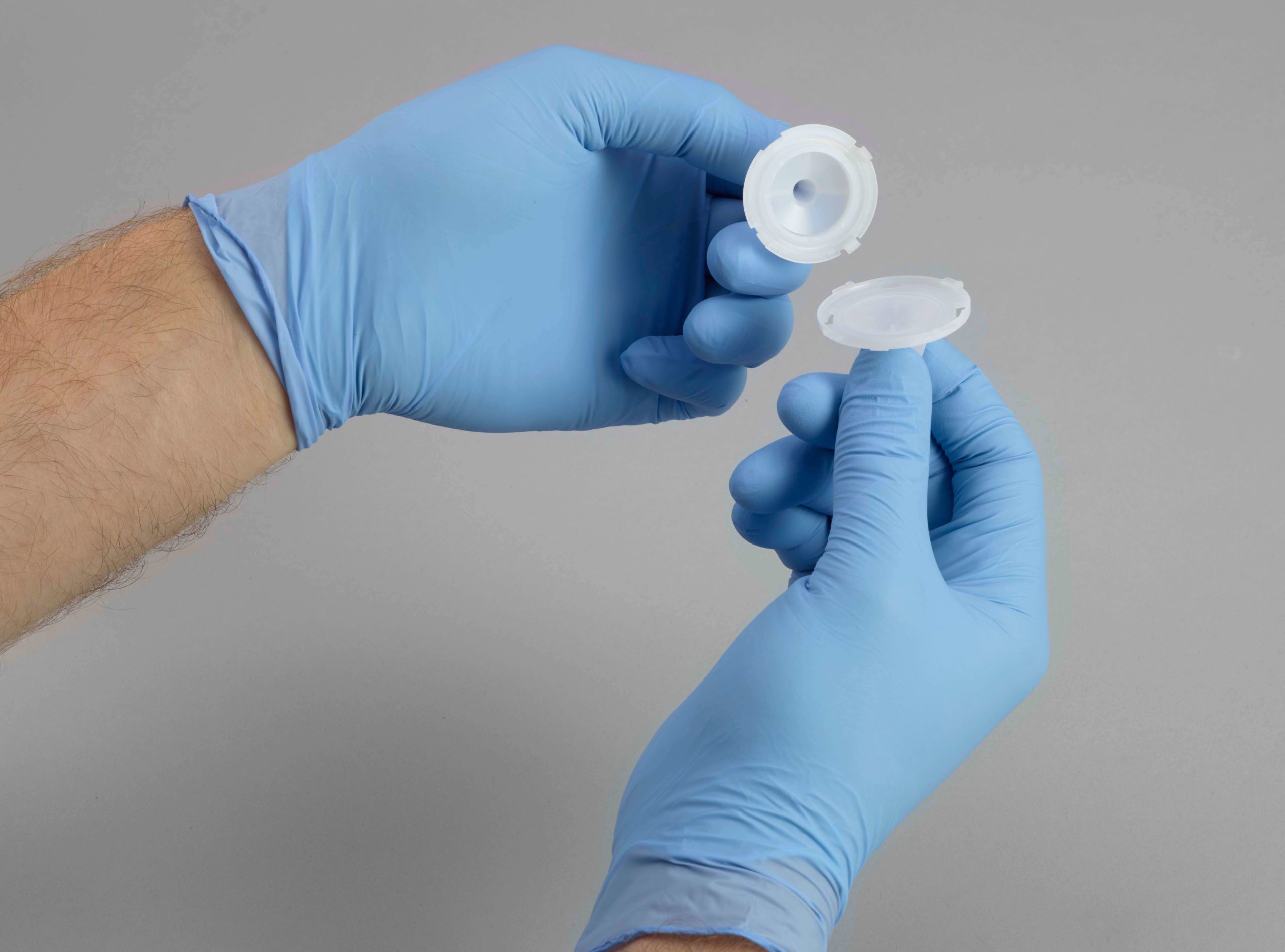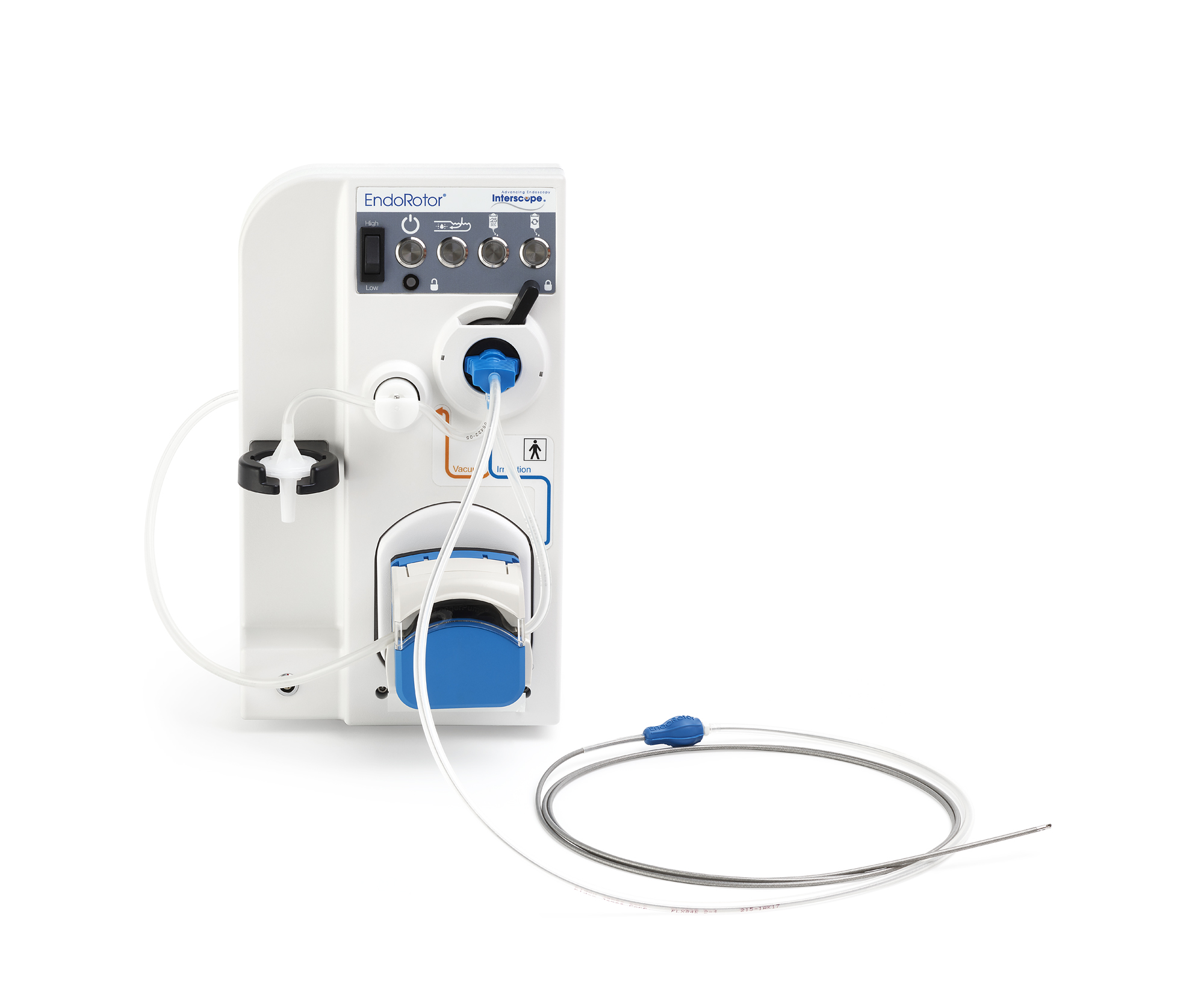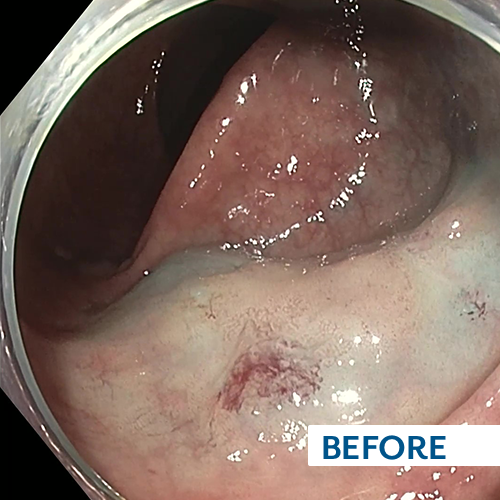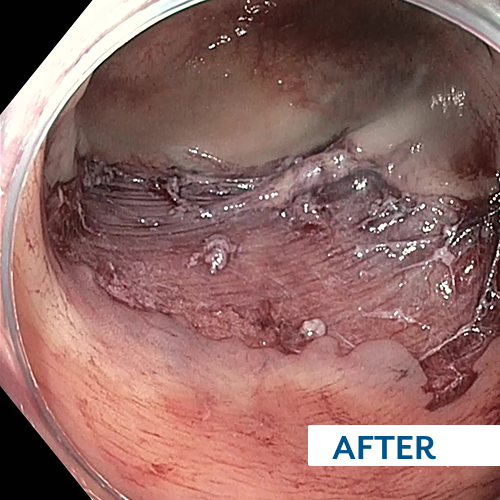 EndoRotor Endoscopic Powered Resection (EPR)
DISSECT, RESECT AND COLLECT
EndoRotor was designed to address challenges of incomplete resection and scarred lesions.
Endoluminal preservation - EndoRotor® enables resection of scarred lesions without removing muscle AND maintaining lumen patency.
Non-thermal mechanical resection of recurrent or persistent adenoma.
Used clinically to facilitate removal of lateral margins and tissue bridges post-EMR.
SAFETY
When compared to endoscopic full-thickness resection, the use of EndoRotor EPR™ may reduce the risk of appendicitis, delayed bleeding, perforation, and other serious adverse events associated with resection of scarred colorectal lesions.1-5
EFFECTIVENESS
Regardless of lesion size, peer-reviewed literature documents a curative resection rate of 84% when EndoRotor EPR™ is used for resection of scarred colorectal lesions.3-5
MICROADENOMA DETECTION
Use of EndoRotor EPR™ on visibly normal defect margins and scarred resection bases following wide-field EMR of large colorectal polyps detected residual microadenoma in 19% and 23% of cases, respectively.3
REFERENCES
1Fahmawi Y, et al. Efficacy and Safety of Full-thickness Resection Device (FTRD) for Colorectal Lesions Endoscopic Full-thickness Resection, Journal of Clinical Gastroenterology: April 2021 - Volume 55 - Issue 4 - p e27-e36 doi:10.1097/MCG.0000000000001410.
2Meier B, et al. Efficacy and Safety of Endoscopic Full-Thickness Resection in the Colorectum: Results From the German Colonic FTRD Registry, The American Journal of Gastroenterology: December 2020 - Volume 115 - Issue 12 - p 1998-2006 doi: 10.14309/ajg.0000000000000795.
3Emmanuel A, et al. Incidence of microscopic residual adenoma after complete wide-field endoscopic resection of large colorectal lesions: evidence for mechanism of recurrence. Gastrointestinal Endoscopy, vol. 94, no. 2, 2021, https://doi.org/10.1016/j.gie.2021.02.010.
4Ayub K, et al. Safety and efficacy of the novel EndoRotor mucosal resection system: first multi-center USA experience. Am J Gastroenterol. 2019;Oct;114:S502-S503. doi: 10.14309/01.ajg.0000593000.03914.0d
5Kandiah K, et al. A novel non-thermal resection tool in endoscopic management of scarred polyps. Endosc Int Open. 2019;Aug;7(8):E974-E978. doi: 10.1055/a-0838-5424.
ENDOROTOR®ENDOSCOPIC POWERED RESECTION (EPR)
| UPN | Description | Package Units |
| --- | --- | --- |
| ESS-SYS-KIT | Endorotor® EndoSurgery System Kit | 1/Box |
| 3.2-EPR-EGD-OP | Endoscopic Powered Resection Cath, Gastroscope, 3.2 mm (Olympus/Pen) | 1/Box |
| 3.2-EPR-COL-OP | Endoscopic Powered Resection Cath, Gastroscope, 3.2 mm (Olympus/Pen) | 1/Box |
| 3.2-EPR-EGD-F | Endoscopic Powered Resection Cath, Gastroscope, 3.2 mm | 1/Box |
| EPR-TRAP | Endorotor® Specimen Trap | 10/Box |
| ESS-VAC-BAG | Suction Bag 1.5 l | 40/Box |