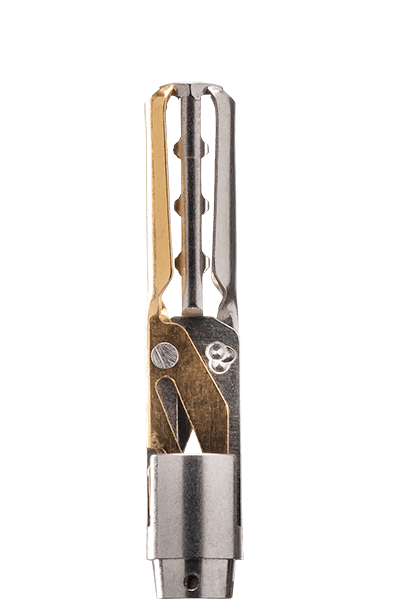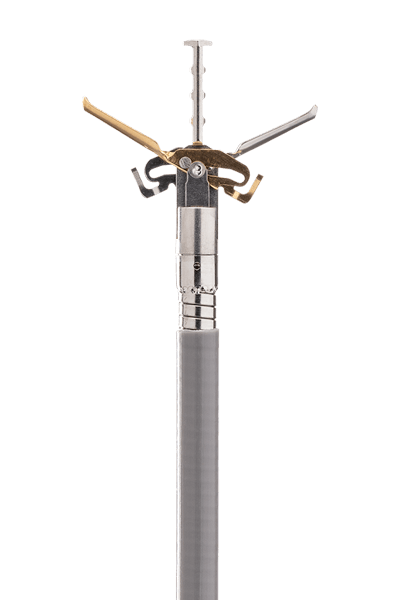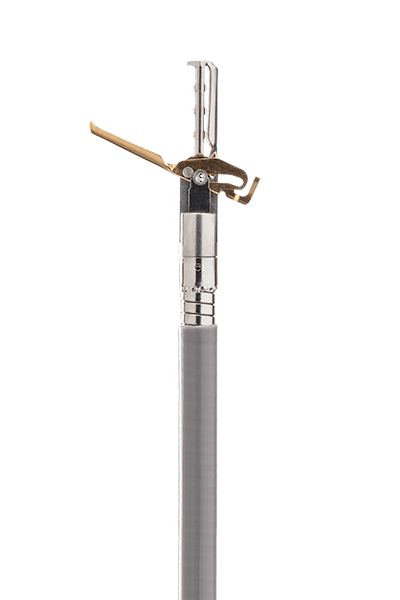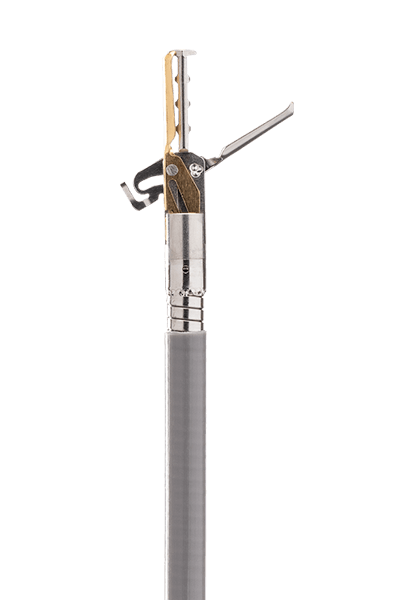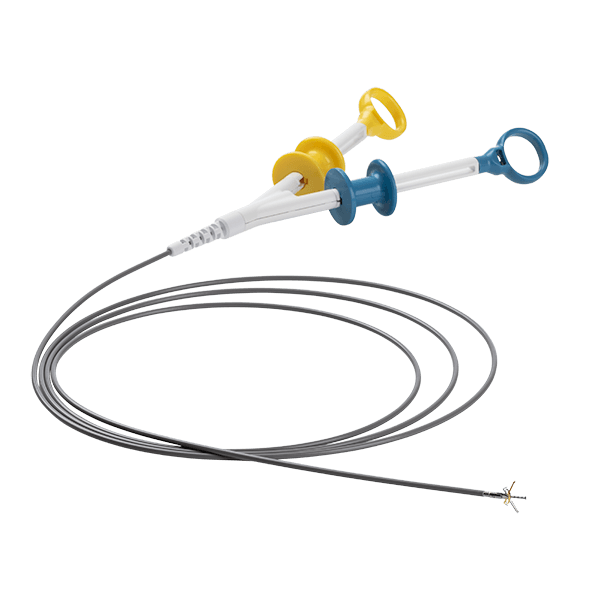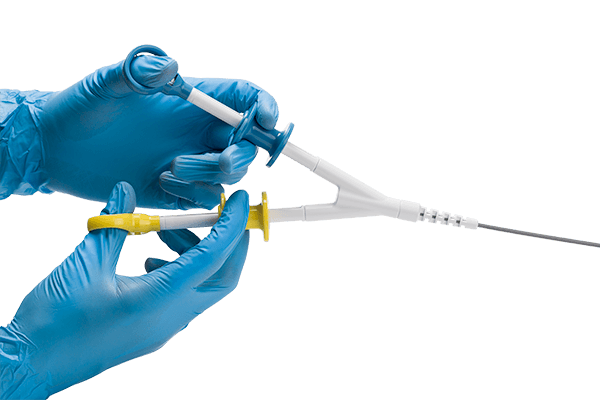 DUAL ACTION TISSUE CLOSURE DEVICE
GRASP, APPROXIMATE, AND CLOSE
Gastrointestinal defect closure devices should be quick, easy to use, and effective.
The DAT™ Closure Device has a center post flanked by two arms which can operate independently to capture tissue and support manipulation to close mucosal defects.
The DAT closure device can be repositioned before deployment and can be used alone or to approximate tissue margins and hold them in place while other through-the-scope clips are placed to further secure defect closure.
Color-coded handles for ease of use
Securely holds tissue during manipulation and tissue approximation
Device may be repositioned prior to deployment
Indicated for mucosal and submucosal defects <3 cm
Please refer to the instructions for use for complete instructions on device use. RX ONLY.
Dual Action tissue (DAT) Closure Device™
| UPN | Description | Opening Width (mm) | WORKING LENGTH (CM) | MINIMUM CHANNEL SIZE (MM) | PACKAGE UNITS |
| --- | --- | --- | --- | --- | --- |
| TC35511 | DAT Closure - Gastroscope | 15 | 165 | 3.2 | Each |
| TC35521 | DAT Closure - Colonoscope | 15 | 195 | 3.2 | Each |
| TC35531 | DAT Closure - Colonoscope | 15 | 235 | 3.2 | Each |