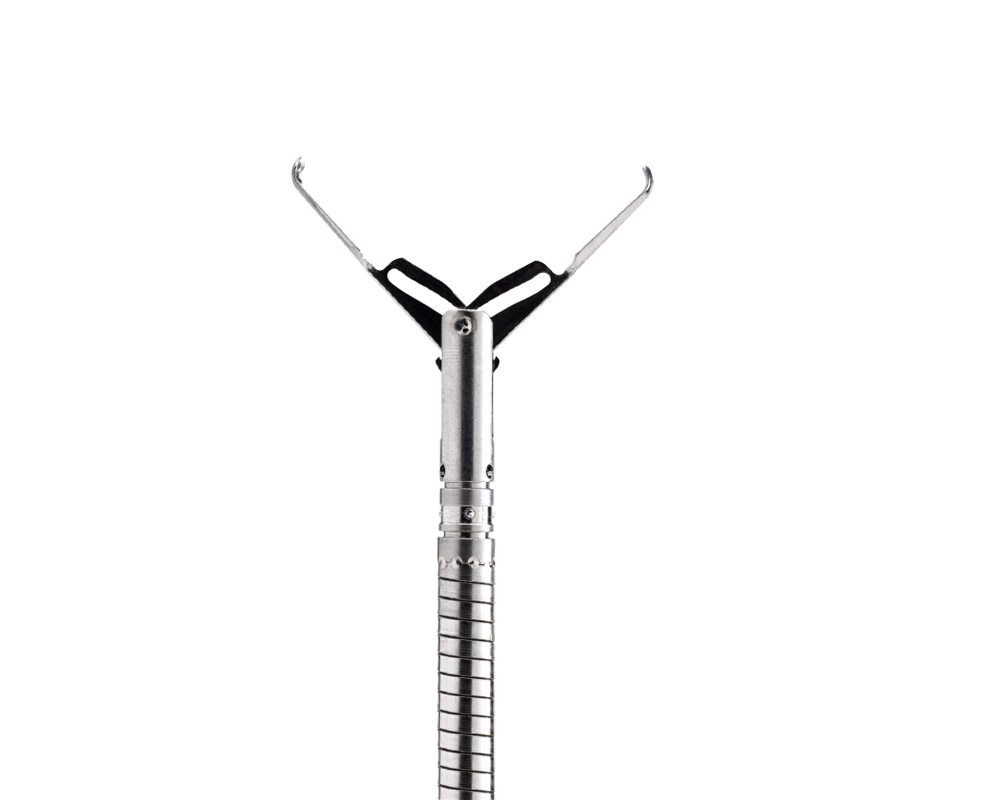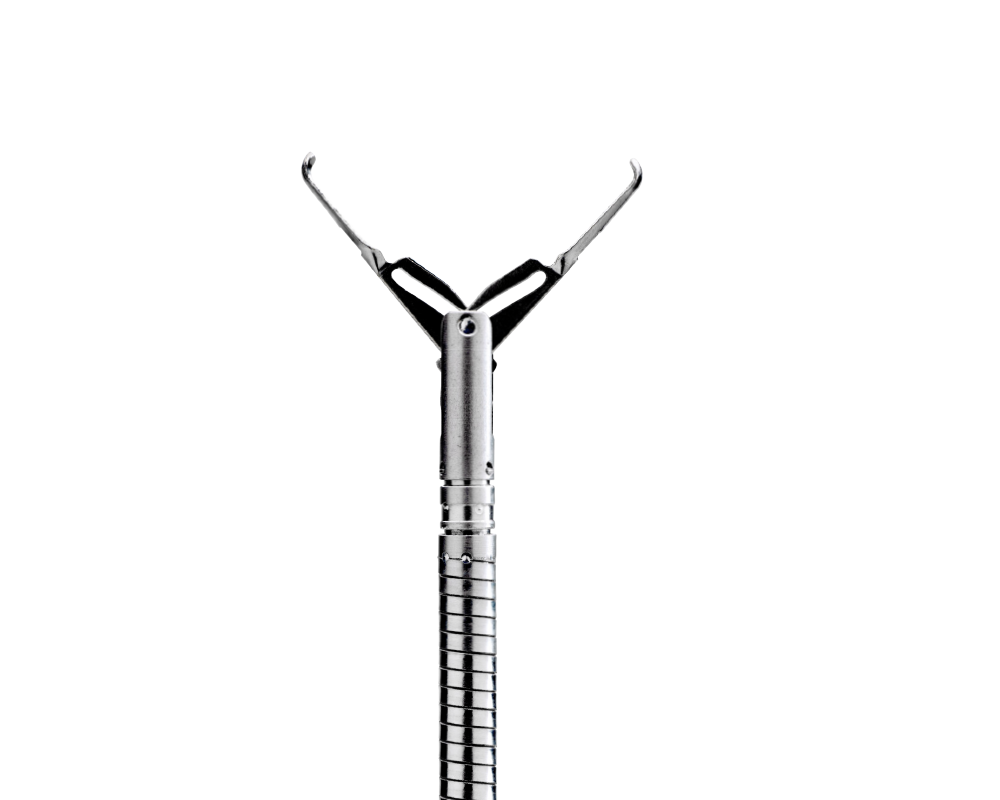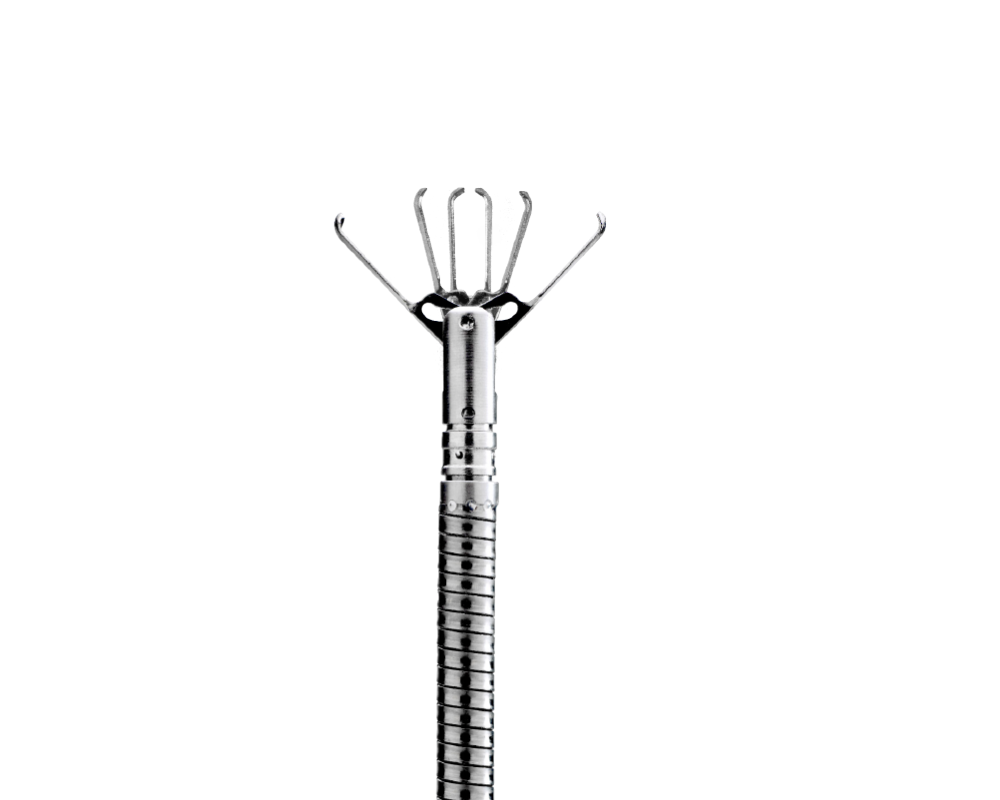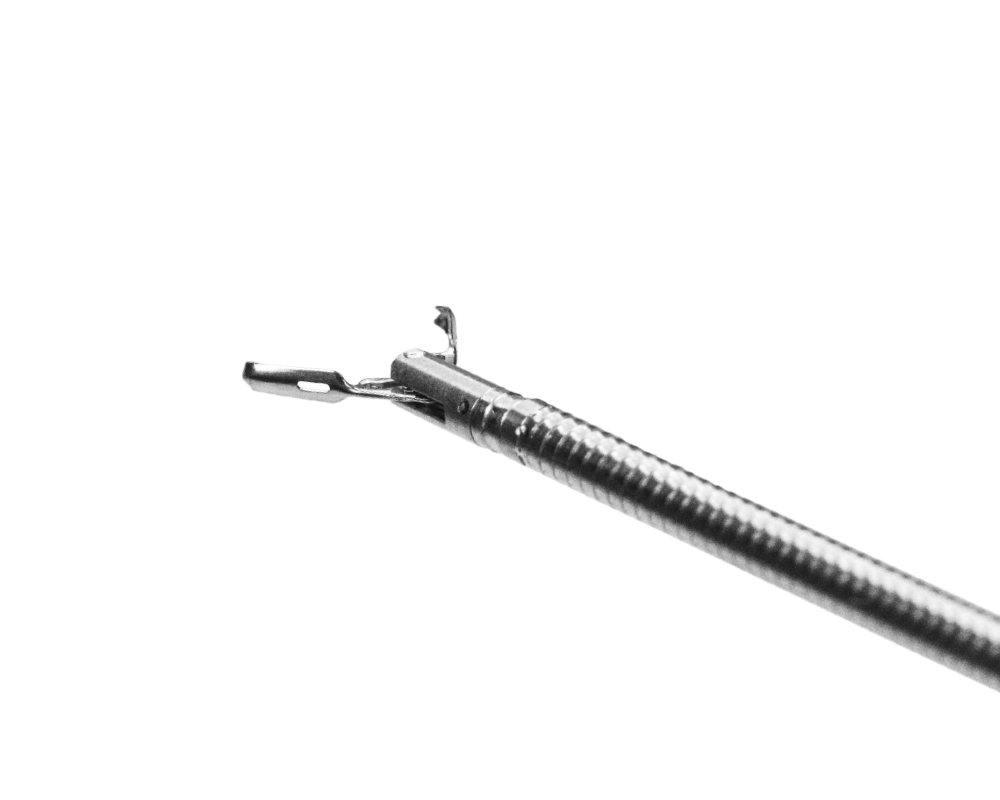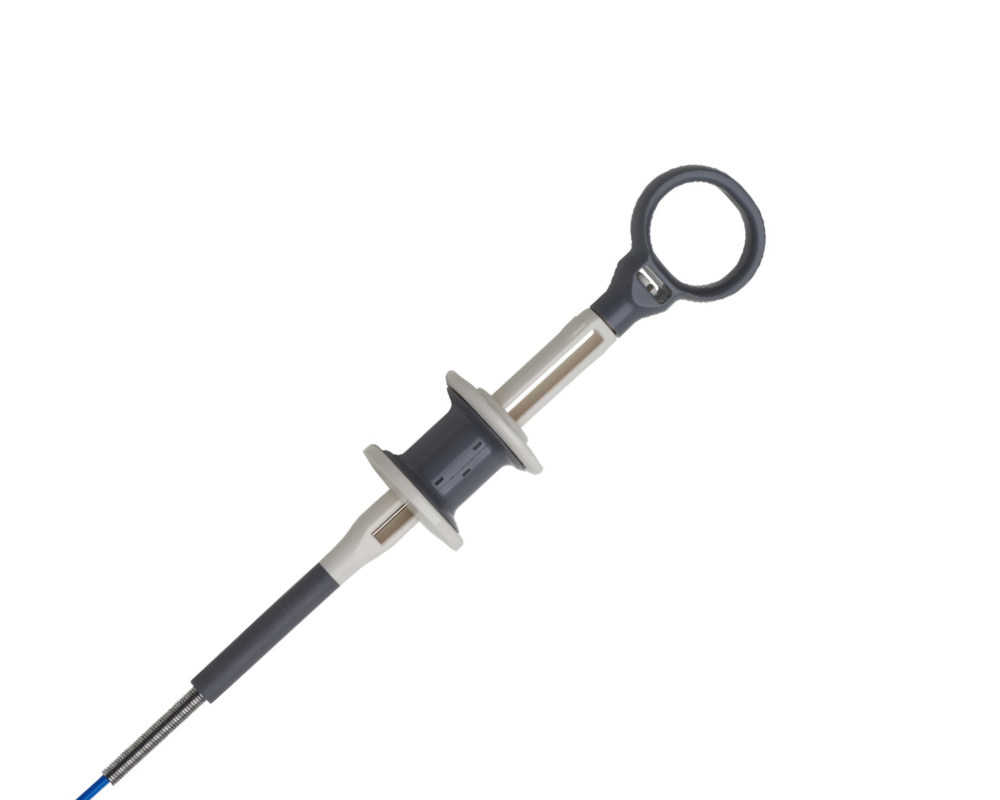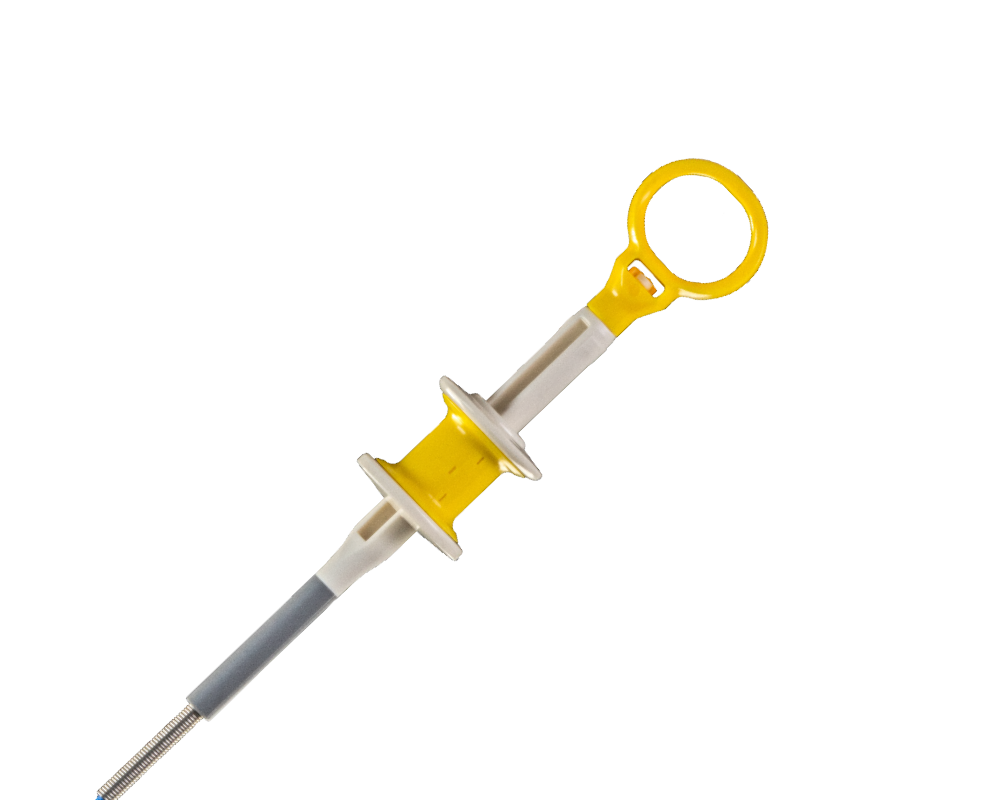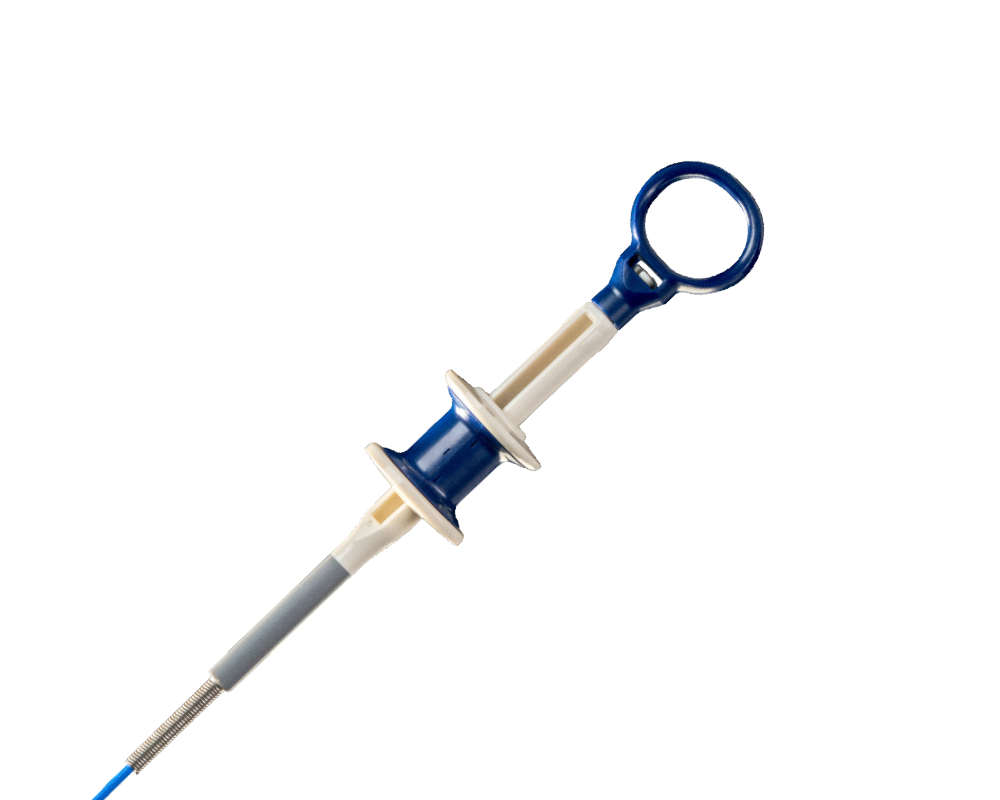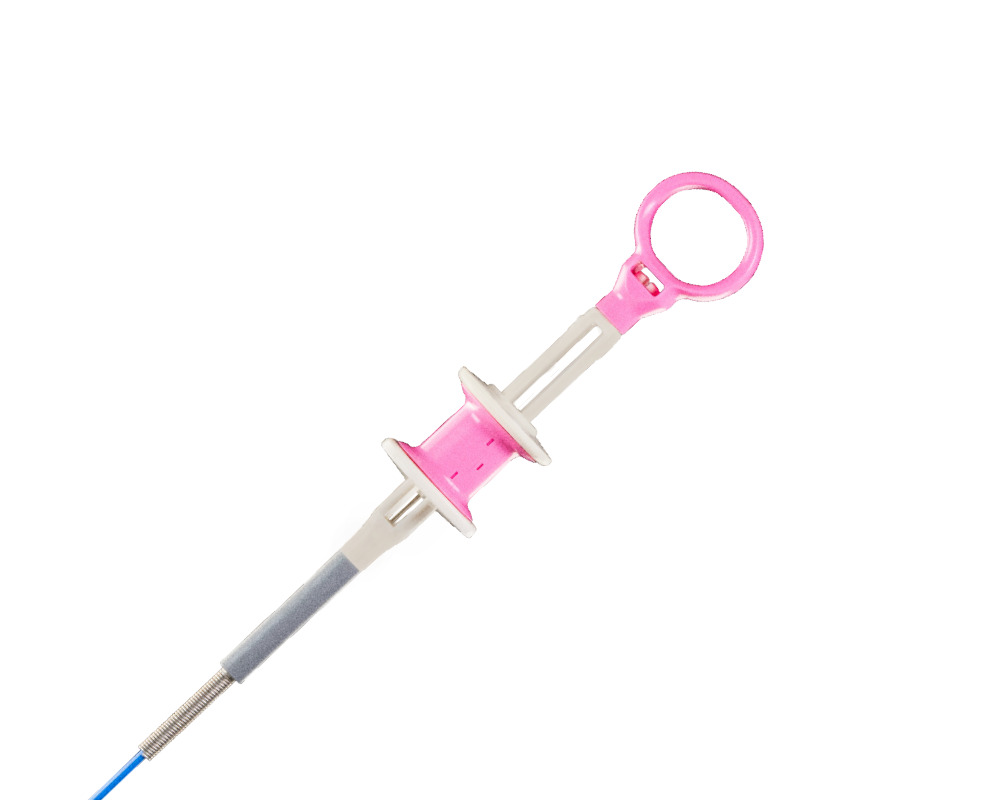 Clips need to be reliable. They need to be accurate. They need to allow you the flexibility to reposition or rotate as much as is required to deliver better outcomes.
Accurate positioning prior to deployment can reduce both procedure time and the number of clips needed to achieve hemostasis. SureClip achieves this by design delivering outstanding repositionability and reliable rotation prior to deployment, in various scope positions. SureClip's short stem aids placement in narrow lumen and improves visibility.
The proprietary clip design provides reliable deployment, may improve retention, and offers a choice of jaw sizes.
REPOSITIONING
SureClip's unique design permits opening and closing the jaw prior to deployment. Being able to reposition a clip may help improve placement accuracy. Fenestrations on the SureClip PLUS, SureClip MINI and SureClip MAX accommodate tissue and may enhance retention.
RELIABLE FULL ROTATION
SureClip can be rotated, helping to provide the correct orientation for tissue approximation or defect closure. The rotation handle on the SureClip improves performance and enhances the user experience.
SHORTER STEM
A shorter stem makes the clip less obtrusive, improving visualization of the target area, particularly when multiple clips are placed in close proximity.
SureClipMini Lowest Profile
| UPN | Opening Width (mm) | Sheath Diameter (mm) | WORKING LENGTH (CM) | MINIMUM CHANNEL SIZE (MM) | PACKAGE UNITS |
| --- | --- | --- | --- | --- | --- |
| RC30415 | 8 | Max 2.6 | 235 | 2.8 | 2/Box |
| RC30411 | 8 | Max 2.6 | 235 | 2.8 | 10/Box |
SureClip Shortest Stem
| UPN | Opening Width (mm) | Sheath Diameter (mm) | WORKING LENGTH (CM) | MINIMUM CHANNEL SIZE (MM) | PACKAGE UNITS |
| --- | --- | --- | --- | --- | --- |
| RC30445 | 11 | Max 2.6 | 235 | 2.8 | 2/Box |
| RC30441 | 11 | Max 2.6 | 235 | 2.8 | 10/Box |
SureClipPlus Greatest Closure/Compression Force
| UPN | Opening Width (mm) | Sheath Diameter (mm) | WORKING LENGTH (CM) | MINIMUM CHANNEL SIZE (MM) | PACKAGE UNITS |
| --- | --- | --- | --- | --- | --- |
| RC30385 | 16 | Max 2.6 | 235 | 2.8 | 2/Box |
| RC30381 | 16 | Max 2.6 | 235 | 2.8 | 10/Box |
SureClipMax Widest Jaw Opening
| UPN | Opening Width (mm) | Sheath Diameter (mm) | WORKING LENGTH (CM) | MINIMUM CHANNEL SIZE (MM) | PACKAGE UNITS |
| --- | --- | --- | --- | --- | --- |
| RC30545 | 17 | Max 2.6 | 235 | 2.8 | 2/Box |
| RC30541 | 17 | Max 2.6 | 235 | 2.8 | 10/Box |