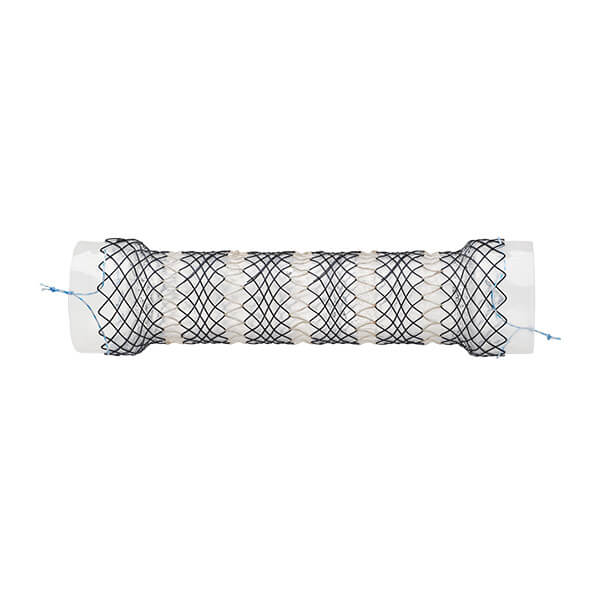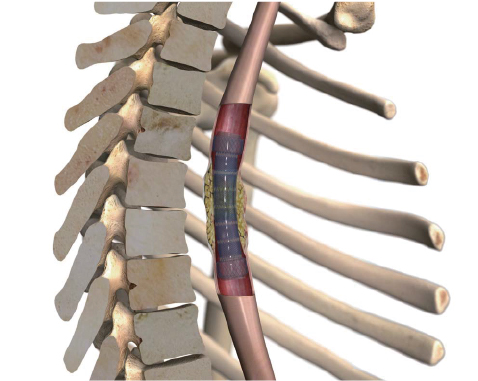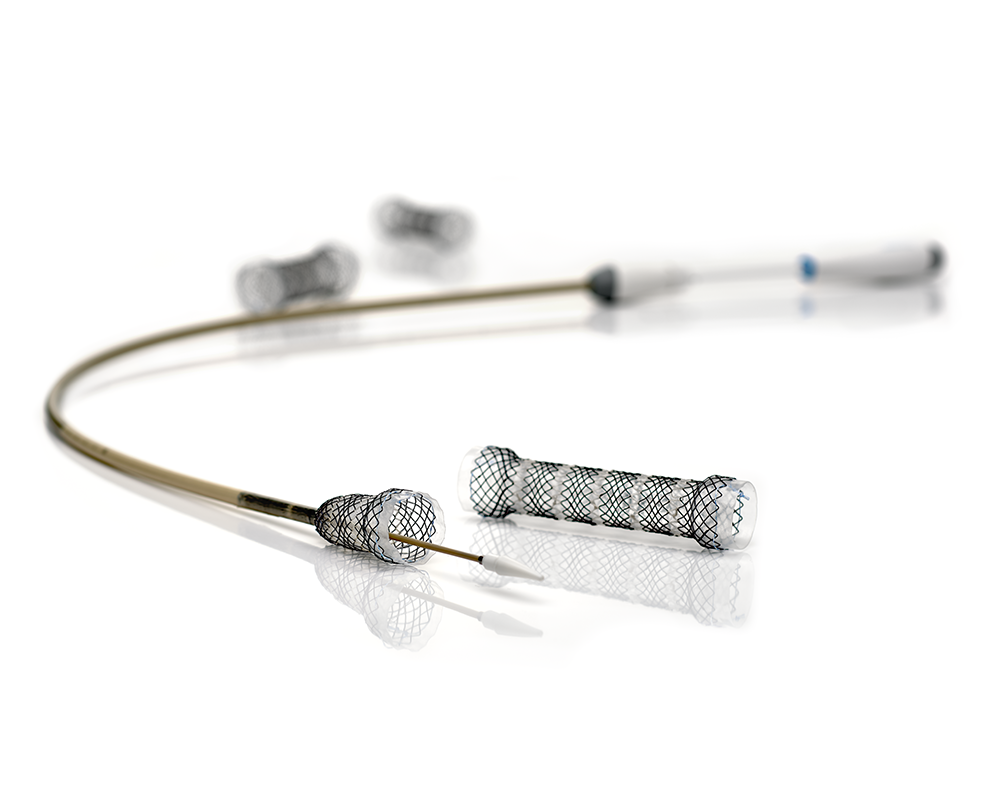 Segmented Esophageal Stents
Precise stent placement and maintaining position throughout the deployment process are essential.
Micro-Tech Endoscopy has over two decades of experience making high quality, affordable esophageal stent options. Our segmented esophageal stent conforms to bypass esophageal stenoses and allows greater flexibility which may be more comfortable for patients.
The deployment system has a pliable and tapered tip to facilitate placement through tight strictures while the pre-loaded delivery catheter and sliding handle mechanism provide smooth delivery of the stent to the targeted site. Our line of esophageal stents combine flexibility and consistent radial force to help with stricture resolution.
RADIO-OPAQUE MARKER
Although the entire stent is visible under X-ray fluoroscopy, each stent has several radio-opaque markers to assist with precise stent placement.
MIGRATION RESISTANCE
The flared ends along with the unique segmented construction may reduce migration within the esophageal lumen.
INDEPENDENT MOVEMENT
The segmented modular stent allows independent movement between each section which maximizes conformance to curved or tortuous anatomy.
REPOSITIONING SUTURES
Sutures are located on the distal and proximal ends of the stent to allow repositioning or removal immediately post stent placement.
SEGMENTED ESOPHAGEAL STENT
| UPN | Description | Diameter of Stent (mm) | Diameter of Flares (mm) | Stent Length (cm) | Catheter Outer Diameter (mm) | WORKING LENGTH (CM) |
| --- | --- | --- | --- | --- | --- | --- |
| ET80510 | Segmented Esophageal Stent | 18 | 24 | 6 | 6.7 | 65 |
| ET80520 | Segmented Esophageal Stent | 18 | 24 | 8 | 6.7 | 65 |
| ET80530 | Segmented Esophageal Stent | 18 | 24 | 10 | 6.7 | 65 |
| ET80540 | Segmented Esophageal Stent | 18 | 24 | 12 | 6.7 | 65 |
| ET80550 | Segmented Esophageal Stent | 18 | 24 | 14 | 6.7 | 65 |
| ET80560 | Segmented Esophageal Stent | 20 | 26 | 6 | 6.7 | 65 |
| ET80570 | Segmented Esophageal Stent | 20 | 26 | 8 | 6.7 | 65 |
| ET80580 | Segmented Esophageal Stent | 20 | 26 | 10 | 6.7 | 65 |
| ET80590 | Segmented Esophageal Stent | 20 | 26 | 12 | 6.7 | 65 |
| ET80600 | Segmented Esophageal Stent | 20 | 26 | 14 | 6.7 | 65 |
| ET80610 | Segmented Esophageal Stent | 22 | 28 | 6 | 6.7 | 65 |
| ET80620 | Segmented Esophageal Stent | 22 | 28 | 8 | 6.7 | 65 |
| ET80630 | Segmented Esophageal Stent | 22 | 28 | 10 | 6.7 | 65 |
| ET80640 | Segmented Esophageal Stent | 22 | 28 | 12 | 6.7 | 65 |
| ET80650 | Segmented Esophageal Stent | 22 | 28 | 14 | 6.7 | 65 |