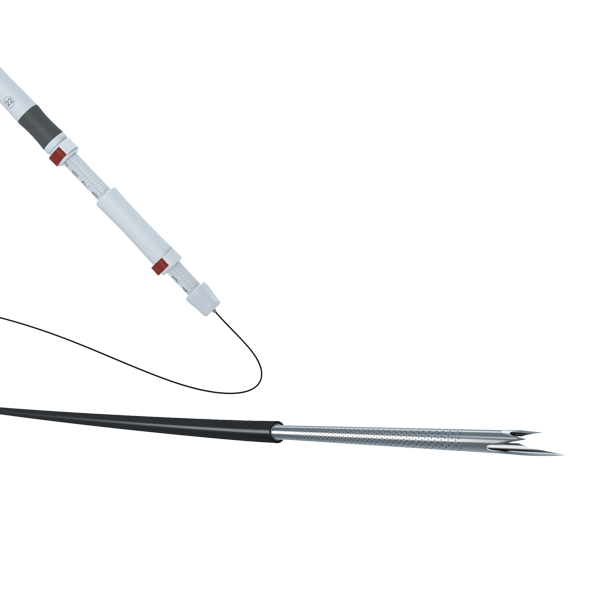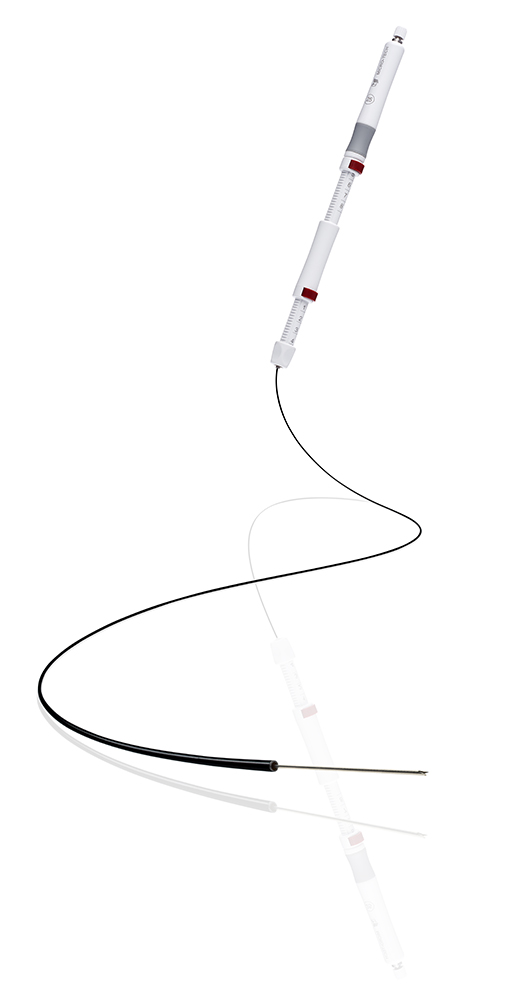 ENDOSCOPIC ULTRASOUND NEEDLES
Providing high-quality, affordable EUS solutions to help with consistent sampling and accurate diagnosis.
The Trident™ FNB Needle with its unique tri-tip core needle design achieves maximized yield and enables consistent histological tissue acquisition.
EUS needles are available in 22ga and 25ga and include a Vacuum Lock 20cc syringe and one-way stopcock. The working length is adjustable from 137.5 cm to 141 cm and the needle length adjusts from 0 to 8 cm.
COBALT-CHROMIUM (Co-Cr) NEEDLE CONSTRUCTION
The Trident endoscopic ultrasound needle is made from the Co-Cr alloy. Co-Cr maintains its shape and sharpness while providing durability, flexibility, and reliable target accessibility.
ECHOGENICITY
It is always important to maintain tip visibility for accurate guidance within the target area. The surface of the Trident needle features a laser etch V pattern, that provides good visibility under ultrasound.
SIMPLE PRECISE HANDLE CONTROLS
The Trident needle offers an ergonomic handle design with a smooth slide action during tissue sampling. Push-button adjusters for the needle and sheath length provide comfortable and precise one-handed adjustment and locking control.
TRIDENT™ ENDOSCOPIC ULTRASOUND FINE NEEDLE BIOPSY
| UPN | Description | Needle Size | Sheath Diameter (mm) | MINIMUM CHANNEL SIZE (MM) | PACKAGE UNITS |
| --- | --- | --- | --- | --- | --- |
| ES34611 | Trident FNB Needle | 25ga | 1.8 | 2.8 | Each |
| ES34591 | Trident FNB Needle | 22ga | 1.8 | 2.8 | Each |