Dual Action Tissue (DAT) Clip to Debut at the ACG Conference in Charlotte, NC
Dual Action Tissue (DAT) Clip to Debut at the ACG Conference in Charlotte, NC
• Two independently moving arms around one central post
• Separately grip tissue on both sides of a defect and approximate tissue
• New solution for difficult to close defects in challenging locations
ANN ARBOR, MICHIGAN, October 11, 2022 – Micro-Tech Endoscopy USA recently introduced a revolutionary defect closure device. The Dual Action Tissue (DAT) clip has two independently moving arms that frame one central post, providing two points of fixation in one device.
"The DAT clip has the same ease of use and familiarity that we are accustomed with conventional through-the-scope clips, yet its novel dual independent arm action expands our ability to securely close larger or difficult to treat defects," explained Dr. Dennis Yang, Advanced Endoscopist.
The DAT clip can be used alone to close defects or to approximate tissue margins and hold them in place while other clips are placed to further secure the closure.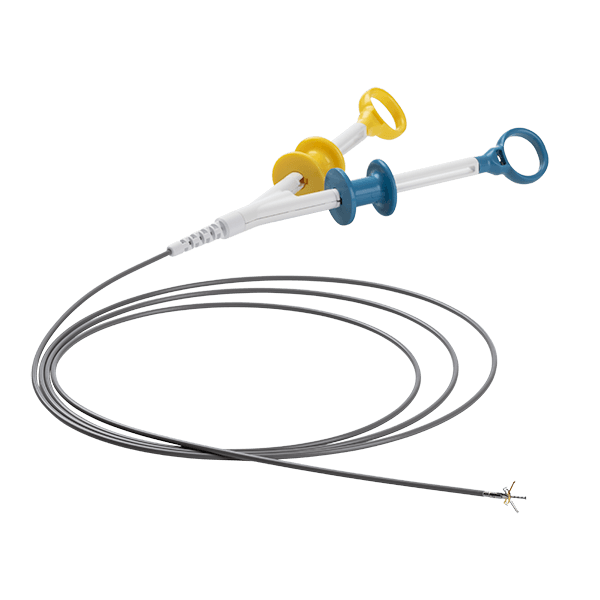 Since 2000, Micro-Tech has been focused on creating top-quality products for endoscopic diagnosis and therapeutic medical devices that allow physicians to provide the highest level of care. By partnering with doctors dedicated to innovation, we are committed to bringing better devices to market, with unprecedented speed, at an economical price, and without the burden of contracts. We do not compromise on quality and do not believe our customers should either.
Micro-Tech Endoscopy has operations in America, Asia, and Europe and leverages this global reach to refine the products we provide to our partners. Our team has a wealth of experience in the field and an in-depth understanding of both product and use cases.
With the health care industry transforming rapidly, we dedicate ourselves to set the pace as a disruptor. At Micro-Tech, we are more than a medical technology company – we are building a community of healthcare innovators and making health care more value-driven.
Media Contact:
Ron Perry, MTU Executive Vice President
[email protected]
Direct: 734.604.2479
www.mtendoscopy.com