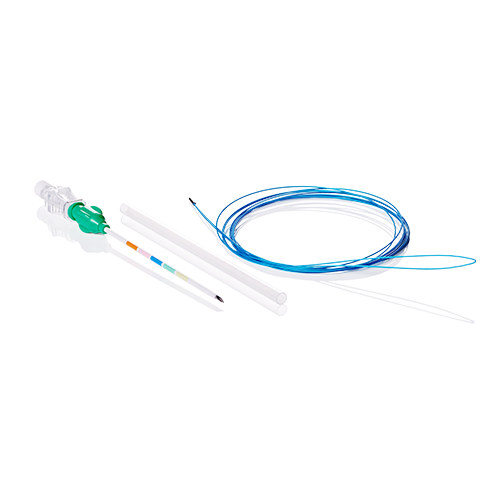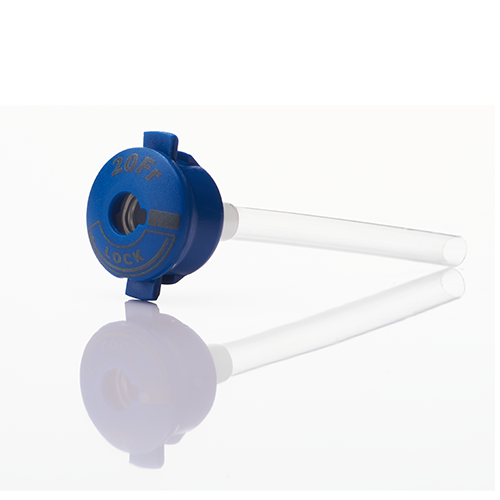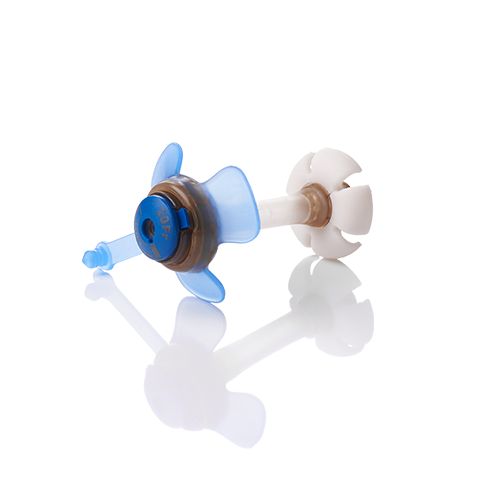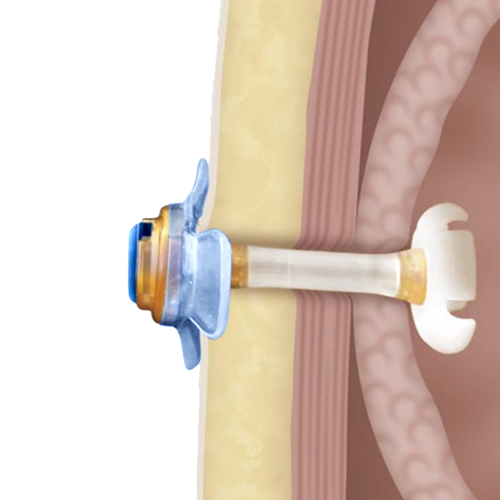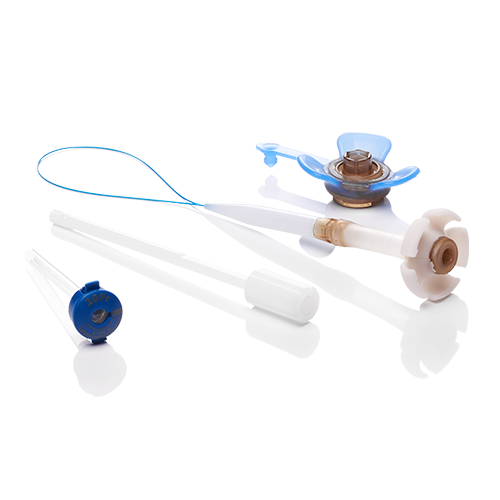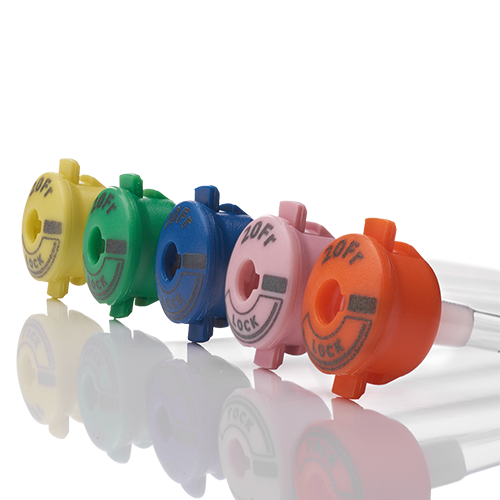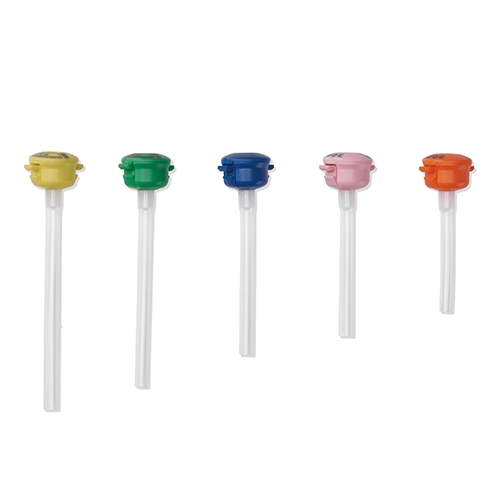 Distributed exclusively by Micro-Tech Endoscopy, the Fidmi system is a new initial-placement low-profile PEG device that can help to minimize frequent replacements, reduce clogging and improve patient quality of life.
Placed by a standard PEG pull technique
A "one-step" low profile device
Replaceable inner feeding tubes
Easy removal
COLOR-CODED MEASURING DEVICE
Each color on the measuring device corresponds to a placement kit size, ranging from 1.8 cm to 5.5 cm in length. When the measuring device is pushed up against the skin, this will be the "0" measuring point. The required device length is determined according to the color identified endoscopically against the stomach wall.
EASY INNER TUBE REPLACEMENT
The replaceable inner tubes may permit the PEG system to last longer than standard PEG tubes as long as instructions and maintenance are followed. Replaceable tubes may also help to eliminate clogging while maintaining tube cleanliness.
PAIN-FREE REMOVAL PROCESS
The internal bumper easily breaks apart when the disassembly tool unthreads the mechanism, causing the small parts to fall off and expel naturally. They are also radiopaque to ensure proper expulsion.
ENTERAL FEEDING DEVICE
UPN
Description
Size (cm)
Package
Units
FG-20F-Yellow
Low Profile Enteral Feeding Device Yellow Kit
4.7-5.5
1/box
FG-20F-Green
Low Profile Enteral Feeding Device Green Kit
4.0-4.7
1/box
FG-20F-Blue
Low Profile Enteral Feeding Device Blue Kit
3.2-4.0
1/box
FG-20F-Pink
Low Profile Enteral Feeding Device Pink Kit
2.5-3.2
1/box
FG-20F-Orange
Low Profile Enteral Feeding Device Orange Kit
1.8-2.5
1/box
FG-MES
Measuring Device Universal
1/box
FG-20F-Yellow-Rep
Replacement Kit Yellow
5/box
FG-20F-Green-Rep
Replacement Kit Green
5/box
FG-20F-Blue-Rep
Replacement Kit Blue
5/box
FG-20F-Pink-Rep
Replacement Kit Pink
5/box
FG-20F-Orange-Rep
Replacement Kit Orange
5/box